Guarantee of after-sales service (service) :
1. After the delivery, the whole process of tracking the arrival of the goods, and timely communication with the customer.
2. After the customer has received the goods, if any quality problems are found, our company will cooperate fully to make you satisfied.
3. The sales staff will accept complaints from customers about the poor service and insufficient cooperation. We will continue to communicate and cooperate with the sales elite that you are satisfied with.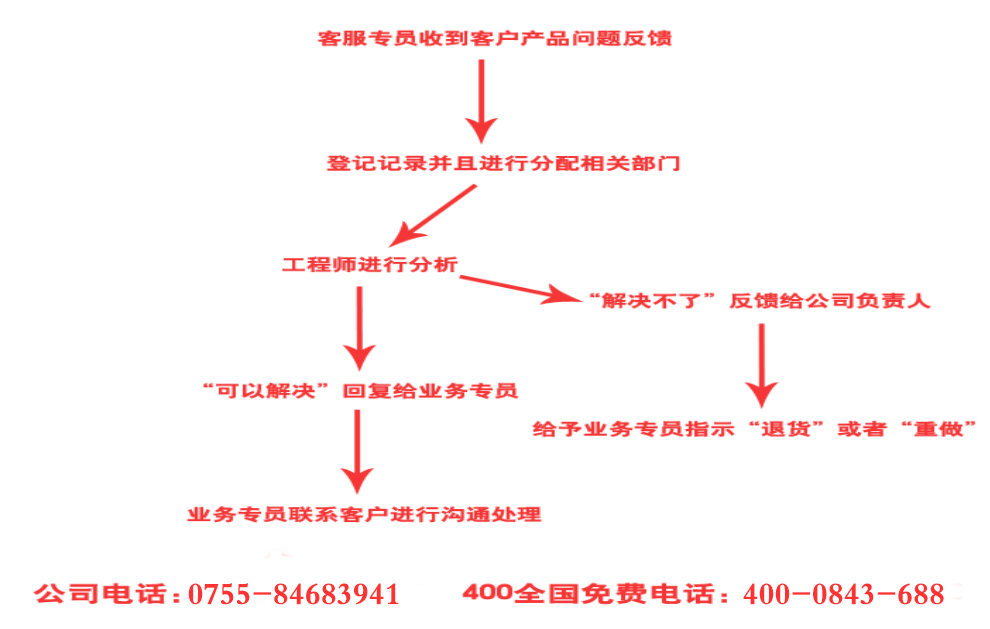 The customer service receives feedback from the customer's product, and then the customer service is registered and distributed to the engineering department. The engineer conducts the problem analysis and can solve the problem.
Back to the customer service specialist, the customer service specialist to track and communicate with the customer. Unable to solve, engineer feedback to the company director. The person in charge of the customer service.
The officer instructs the customer service specialist to communicate with the customer whether to return the product or to do it again.